---
EARL OKIN
This is Earl's quirky site.
For Earl's professional site, please go to
---
SINGER-SONGWRITER-MUSICIAN-COMEDIAN

WECOME TO EARL'S WEB SITE!

NO, THIS IS NOT THE USUAL 'PROFESSIONAL' SITE WITH ALL SORTS OF BELLS AND WHISTLES. IT'S MORE OF AN ALADDIN'S CAVE, QUIRKY AND PERSONAL, GIVING MORE OF AN IDEA OF EARL'S PERSONALITY. NEVERTHELESS, SCROLL DOWN AND CLICK ON LINKS AND YOU'LL FIND THAT EVERYTHING THAT YOU NEED IS HERE, BEGINNING WITH EARL'S GIG LIST AND CONTACT INFO:

Current E-mail: spats47@ntlworld.com

London Tel: 0207.727 6375

From Abroad: +44.207.727 6375.

To discover if Earl is performing near you soon, simply go to his

GIG-LIST
---
Here's one opinion...

"You are quite a genius you are - you have managed to find a niche in Cabaret I have never seen nor heard before - you are simply brilliant. Hard to categorize - musician/comedian or what - I guess you are anything the audience wants to categorize you as long as they book you.

One must see you in person to "get you" - even though your musicianship is fantastic!!! Your guitar and especially piano playing is thrilling in all the genres!

One thing I gleaned from your performance is that one must "experience you" - live - "where you live - you need an audience! Those little nuances you have in your "kit" needs people to experience them.."

BUDDY BREGMAN (2008)

(Legendary producer/arranger of the Ella Fitzgerald 'Songbook' series, who has worked with just about everybody..from Sammy Davis Jr. to Bing Crosby, etc...)
---
STOP PRESS!
Earl has just completed two large projects.
(1) His autobiography, 'EARL COURT', packed with fascinating anecdotes.
(2) What could turn out to be a truly MAJOR musical. (watch this space).
Any prospective publisher, literary agent or theatrical producer is asked to contact Earl at
spats47@ntlworld.com
DEVELOPMENTS
Earl returned to Birdland and St. Peter's, the Jazz Church in New York, performed comedy in Singapore, Malaysia and India but, more recently has concentrated on Jazz and Cabaret in LONDON at such venues as Les Crazy Coqs, Ronnie Scott's Club, The Hippodrome Casino and St. James Theatre and continues to write and record new songs..Earl returns to Cape Town for a 4 week season July-August 2015.
---
As you can see, Earl has to employ lots of postmen to handle his fan-mail, so, if you'd like to contact him, jump the queue by sending him an e-mail.......click on his e-mail address...
spats@spats.demon.co.uk or spats47@ntlworld.com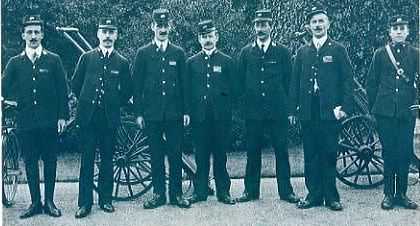 ---
Highlights
After wowing them at Birdland, New York's famous Jazz Club and London's equivalent, Ronnie Scott's, Earl was a smash hit at the Just For Laughs Comedy Festival in Montreal.
During recent years Earl giving a concert of Jazz and Bossa Nova in Sao Paulo and opening the huge Adelaide cabaret Festival alongside Natalie Cole.
In 2014, he toured India, Singapore and Malaysia.
Details of upcoming shows can be found by clicking his GIG LIST link above.
You can hear some of his songs at...
http://www.soundcloud.com/earlokin
and also on Earl's YouTube channel 'SpatsLondon'
---
Now...
Why not subscribe to the Earl Okin Podcast based on the 78rpm records in his amazing collection!?
The 'Earl Okin Gramophone Show' is approx. 40 minutes long...
Every month there's a new edition and none of the old ones are taken down.
Best of all...it's FREE!
---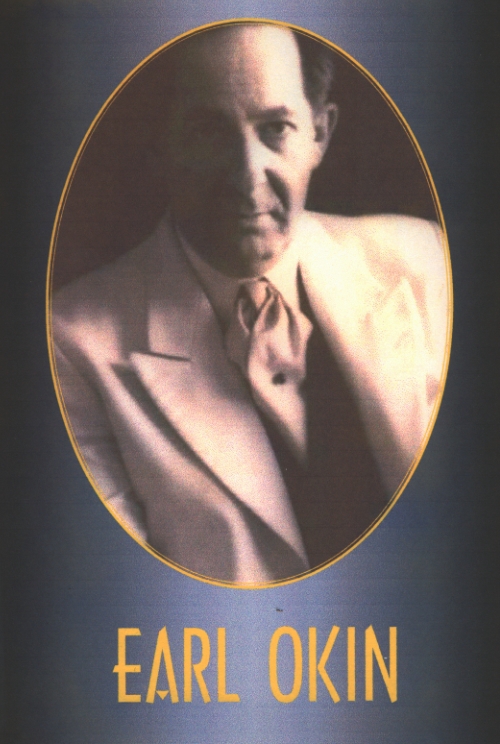 TO SEE WHERE EARL IS PERFORMING, CLICK ON...
---
The classic Earl Okin. Bowler hat, cravat and cane. The spats are there too. Just look into the picture frame and down at his feet!

Indeed, Earl is one of the stars of the REAL Notting Hill!
---
CLICK HERE TO READ ABOUT EARL'S FINAL
(BACK in 2000)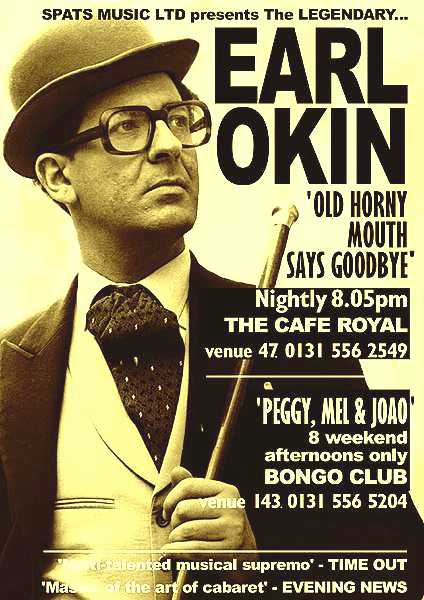 ---
Earl Okin is one of those rare performers..... a true original!!! Genuinely versatile, his talents range from that of a fine Singer-Songwriter, (in styles ranging from chart orientated tracks to the classiest of Jazz-Standards, via authentic Bossa-Novas), to that of Pianist, Guitarist, world class Jazz-Singer, as well as his unique standing as ' Vocal Trumpeter, Trombonist and Clarinetist'.
Added to all of this is his Humour, sophisticated and witty enough to have made him perhaps the leading music & Comedy act on the unforgiving London Alternative Comedy Circuit!
Apart from appearances on British shows too numerous to mention, Earl has appeared at all the major London venues including The Royal Albert Hall, The Royal Festival Hall, The London Palladium, Wembley Arena, The Theatre Royal, Drury Lane and The Barbican.
Earl has appeared alongside everyone from Paul McCartney and Van Morrison to Benny Carter, Stephane Grappelli and Cleo Laine. He has entertained the Queen and Princess Margaret.
Finally his one man show has made his name a legend at the amazing Edinburgh International Festival and venues literally around the world. He has been described as a cross between Harry Connick Jr. and Victor Borge, but there is really only one...
EARL OKIN!!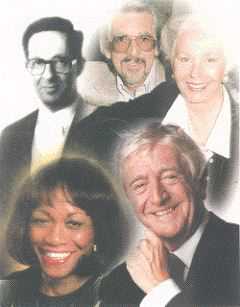 The above is a publicity montage from a charity gala featuring a whole galaxy of stars in Gt. Britain, compered by the doyen of British TV talk-show hosts, Michael Parkinson (bottom right). Also pictured above are the late, great Jazz-singer Marian Montgomery with her arranger-musician husband, Laurie Holloway, and another fine American singer who has chosen to live in the UK, Salena Jones.
Included on the bill were famous British comedians Jimmy Tarbuck and Ronnie Corbett, actress (and star of Fawlty Towers) Prunella Scales, the opera-singer Lesley Garrett and more!
Earl was received so well in this high-flying company that he was immediately snapped up by the theatre to perform his own one-man show!
---

Highlights of Earl's Career
(so far...)
---
SINGER/SONGWRITER
Earl was the only opening act ever to be featured on a full tour of
Paul McCartney & Wings.

He also opened for other major artistes, such as Van Morrison and appeared at such festivals as Roskilde and Midfyn in Denmark, Ballisodare in Ireland, Cambridge in England and the Brussels Millenium in Belgium.
His first single was recorded at Abbey Road Studios and he has had 4 LPs and 2CDs issued (before his current SONY CD), mostly of his own material.
---
To find out more about Earl's style of pop-music, just click...
HERE!
---
---
JAZZ & BOSSA NOVA
Earl has performed alongside such musicians as Benny Carter, Cleo Laine, Joe Pass, Stephane Grappelli (see link to write-up below) and Barney Kessel etc.
Festivals appearances include The Guinness International Jazz Festival, Ireland, The Bracknell Blues & Jazz Festival, England, and the Edinburgh International Jazz Festival, Scotland. Festivals in Brazil, Canada and Australia are currently under negotiation.
Earl wrote, sang and played in a gala concert at The Royal Albert Hall, dedicated to Duke Ellington, alongside such legends as the late Adelaide Hall.
Finally, Earl has often been asked to turn critic and write articles and liner-notes on various aspects of Jazz and Bossa Nova. The two articles offered here are about Duke Ellington and Adelaide Hall. His articles about Bossa Nova and Benny Carter have been published in the British Airways in-flight magazine...High Life.
Apart from the comedy-music of his SONY CD, Earl has also recorded a wonderful Jazz/Bossa Nova CD, 'BOSSA BRITANICA' showcasing his wonderful talents as Jazz-singer, songwriter and musician!
---
To find out more about Earl's approach to Jazz and Bossa Nova, click...
HERE!
---
Excitingly too, a short visit to Brazil led to an instant invitation on to their top talk programme, the Jo Soares Show known locally as 'A Programa Do Jo' (and voted one of the best 3 interviews of the year). Finally, now in 2004, Earl returtned, not only to the Jo Soares Show, but also for three concerts at 'Barretto' @ Hotel Fasano, the new, top five-star hotel in Sao Paulo. Following his success once more, this time at SESC Pinheiros with Danilo Caymmi, a Brazilian agent is now being sought to book him all over other cities in Brazil.
---
COMEDY
In addition to the London Alternative Comedy Circuit, Earl has performed at Caroline's and The Bitter End etc. in New York, The Improv., The Comedy Store, The Ice House and even the legendary Friars Club in Los Angeles., The Chicago Comedy Festival, The Last Laugh and Mietta's in Melbourne as well as various other venues throughout the world.
He has toured the far East several times, receiving a great reception in Singapore, Hong Kong, Cambodia, Indonesia, Malaysia and India!
In particular, during the last year or two, he has made a major breakthrough in Austria and Germany! He is now in high demand on TV , Festivals, Theatres and major Cabaret venues, such as the Bar Jeder Vernunft in Berlin. And all this despite the fact that Earl speaks no German!
Following a performance at a Comedy Festival in Belgium, Earl was immediately invited to another in Holland. He will also be performing in Austria, Germany and other European countries soon...
Earl's first appearance at the JUST FOR LAUGHS Festival in Montreal was the popular show on offer that year!
---
Thinking of booking him and wondering what sort of comedy he is known for (Earl is NOT a stand-up)?
Click
---
ONE MAN SHOW
Earl has toured the show that features all aspects of his talent throughout the USA, Canada, New Zealand, Australia, Austria, Belgium, Denmark, France, Germany, Holland, Hong Kong, Ireland, Switzerland & Russia etc.
Finally of course, Earl Okin's name is legendary at the Edinburgh International Festival. In the year 2000, however, he completed his 18th and final full (successful) year reaching an unprecedented 500 performances and gaining a place in the Guinness Book Of Records!He returned, though, for one night in 2001, to take part in a large Charity Gala on 21st August at The Playhouse...He has said that he may return to the Festival one day for odd one-night shows, but he will no longer perform for the whole 3 weeks. 18 years was perhaps enough!
---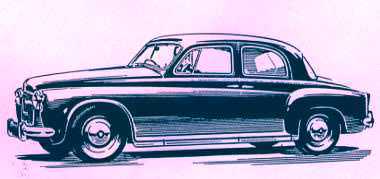 Love me...love my car! Yes, a ROVER P4. Earl tours in one of these...
Sadly, Earl really still believes that his car attracts beautiful women...
In September 2002, Earl performed for Rover themselves and, in return for another show, they promised to take his 1963 car and make it look like new. They did more than that! To find out what and how, simply click on the car above.
---
E-MAIL DIRECT TO EARL!

spats47@ntlworld.com
---
Earl can also be contacted by snailmail, at...
Spats Music,
248, Portobello Road, (flat),
LONDON, W11 1LL.
Gt. Britain.
---
REVIEWS & OTHER LINKS
---
---
NEW LINKS
In 2003, John B. Jones, Earl Okin's manager died prematurely.
To read Earl's tribute to his old friend, just click on the picture below.
JOHN B. JONES (1945-2003)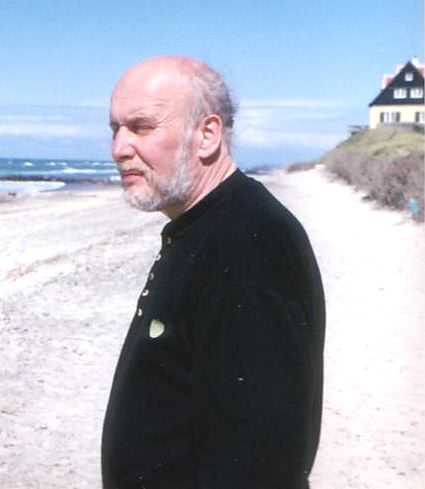 ---
---
Click on this picture to go to Earl Okin's Picture Gallery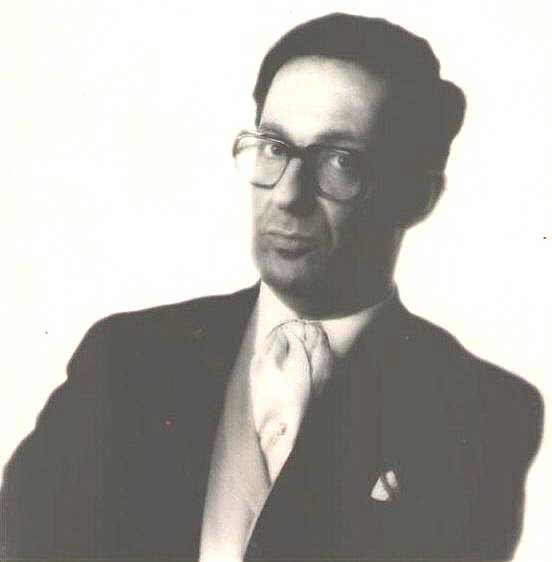 ---
Technical note.
---
Meanwhile, Earl is WATCHING you...

---

Hey, just watch how many people are visiting this site!!!